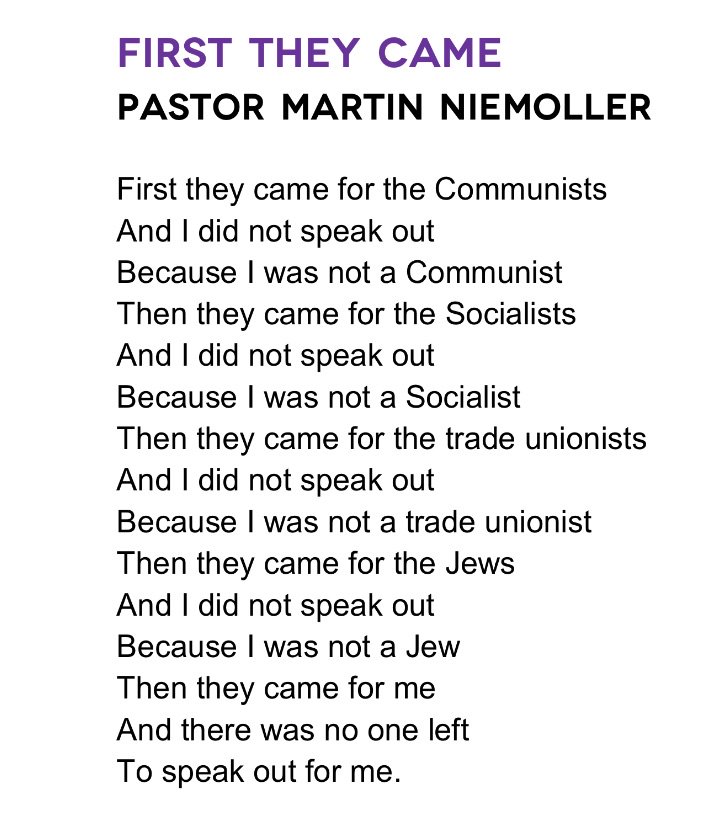 the thing about sociopaths, pathological liars and narcissists is that they do not respond to the truth.  they only think, "will this give me power or money>?"
you keep thinking they will play right, but it's not going to happen!
I contacts the united Nations and asked them if we can do anything to stop this and perhaps prosecute a particular president if he commits crimes against humanity.
they came for the gays and I marched with them even though I wasn't gay, because I knew if you take away the rights of one, you hurt the whole of humanity.
The way to find your voice is to use it on behalf of someone else.
they came after the poor saying they are lazy drunks, but I work and am 15 years sober with a Masters Degree.
they send messages of hate, yet I try to pray for them and their belief of lies.  They hate the blacks because they hate themselves and their own skin and drink every night to try to get rid of the pain.
remember, Hitler hated his father (who was jewish) and so got killed six million Jews.
Remind me again: I forgive myself for any guilt, earned or unearned; I love and respect myself.  i pray to know the truth even though it may confront my own biases and reveal that I need to change. I choose peace instead of this.
Be healed.