Why yes, we have heard of her.
 "Organize, agitate, educate must be our war cry. " Susan B. Anthony. Just in case you haven't heard of her.
Do you think Trump knows Susan B. Anthony & Frederick Douglass were friends? Worked together on universal suffrage? (Knows who they were?)
Chelsea Clinton added,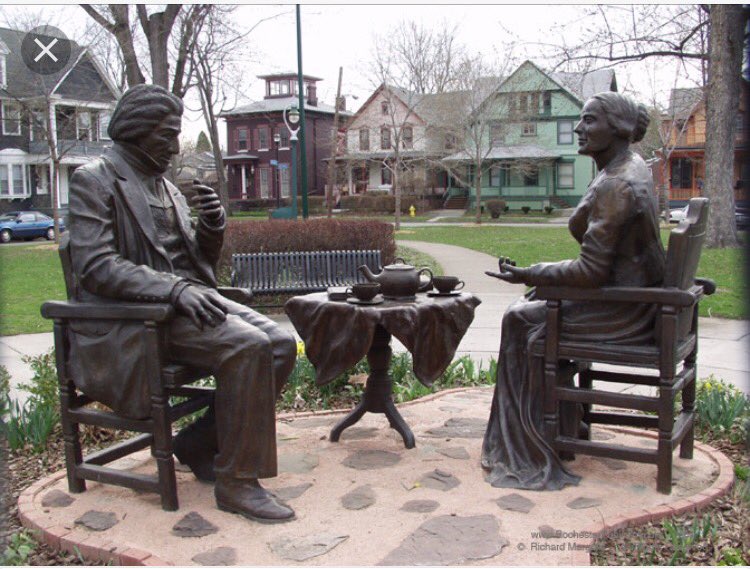 @ChelseaClinton Susan & Frederick having tea down the street from @SusanBHouse in Rochester, NY.
also, I took Organic Coconut oil and got a bad stomach ache.  I guess that is the usual reaction.
but it's good to get rid of candida