I subbed at a middle school yesterday and had the good fortune of getting to watch a video about bullying.  and it says to stand up. Report it and don't worry about being a snitch. and I thought about how my sister would use intimidation, bullying and fear to try to control me , kind of like Trump and all the dictators do, because they are insecure and hurt deep inside.  and I got to tell my story.  And began to believe that I can stand up for myself and can stand on my own two feet and do not need to steal or mooch and can earn a lot of money honestly doing something I love.  I will not let you intimidate me and i am sorry for my vitriol and screaming and name calling. I do not feel good with that.  But I am fine about setting boundaries. I am fine about not believing your lies about me and that I am worthy, I am capable and I can am worthy of a life of my dreams.  and you may want to support that, because it may turn out for your good too!
Describe Your Goals in a Completed State
Try statements that describe your goals in their already completed state. Things like, "I am celebrating feeling light and alive at my perfect body weight of 135."
I keep each of my goals and affirmations handwritten on a 3×5 index card. I read them after I wake up in the morning and before I go to sleep at night. Doing this consistently will activate your subconscious mind's power to fulfill the achievement of your goals.
Your subconscious will look out for anything — people, opportunities, activities, and events — that can help you achieve your goal.
Harpist, writer, facilitating and teaching conflict resolution courses and sessions.  Teaching adults. Creativity, beauty. Authenticity. Need to stop being mad or fearful of being shamed.
Joy: when playing the harp. When doing my paper for my Masters Degree. When at Barnes and Noble and reading, when in the healing rooms and praying spiritual warfare prayers. Healing others. Forgive me and help me love once again. Take away the callousness.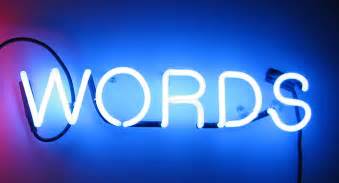 let's try to speak positively all day long.