so yesterday I got to substitute at Adult ed which is so much nicer than high school. Let's back up: Thursday night I went to a meeting and another member told me about dr. Becky Bailey who is the founder of Conscious discipline. Wow! Just wow. What can we do to create a safe and free environment. My job is to create a safe environment, your job is to help me maintain it.
the levels are survival, brain state.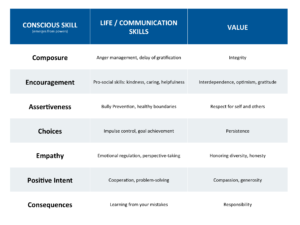 instead of coming from a power struggle of I am the authority and you are the slave, we come from a how can we work this out together? It's a we program, kind of like another program I am in and instead of coming from punishing the bad behavior, we come from a how can we do better.
there is also a Boundaries area.
okay, so on to the animals. Remember my story about the ducks and how they were overtaking the pool. Well, Mr/s duck had ducklings. some survived, some did not. anyways, on Wednesday, Mrs/.duck got run over and the other ladies found duckling a place to go. I was actually concerned.  So yesterday after I got off of work, teaching adult -ed, i made a quick stop and then went shopping. when i got out of shopping, the ladies of the place were outside by a car where the owner locked the dog in the car without air. They made an announcement over the loud speaker and the guy came out and I confronted him. and not in a composed, sir, please don't leave your dog in the car but , well actually yes, i did say it composed and he started yelling at me telling me it wasn't my business but saving a dog's life in the community is my business. he started cussing at me and I nullified the curse in Jesus name because that is what my spirituality teaches me and I told him again, that he needs to leave the dog air. I escalated it. We really should have called the police. But it's a dog.  Animal lovers.