I was saddened to hear about ric Ocasek dying. I listened and was obsessed with the Cars during high school and had ric's solo album Beatitudes. 
like, the past really is over. And this is the present. it is what it is.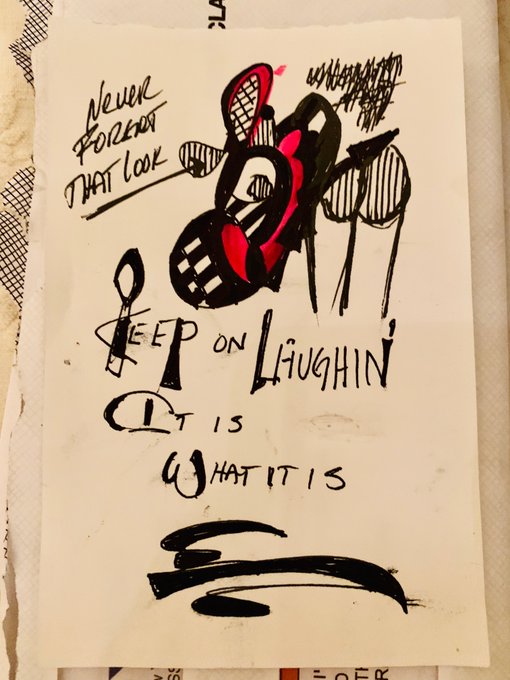 Credit: https://twitter.com/thecarsband
his last doodle.
Have faith. It's not practical, but that's the secret.